Orchestral Strings Lessons
**All instructors are independent contractors**
BESS BARKER — VIOLIN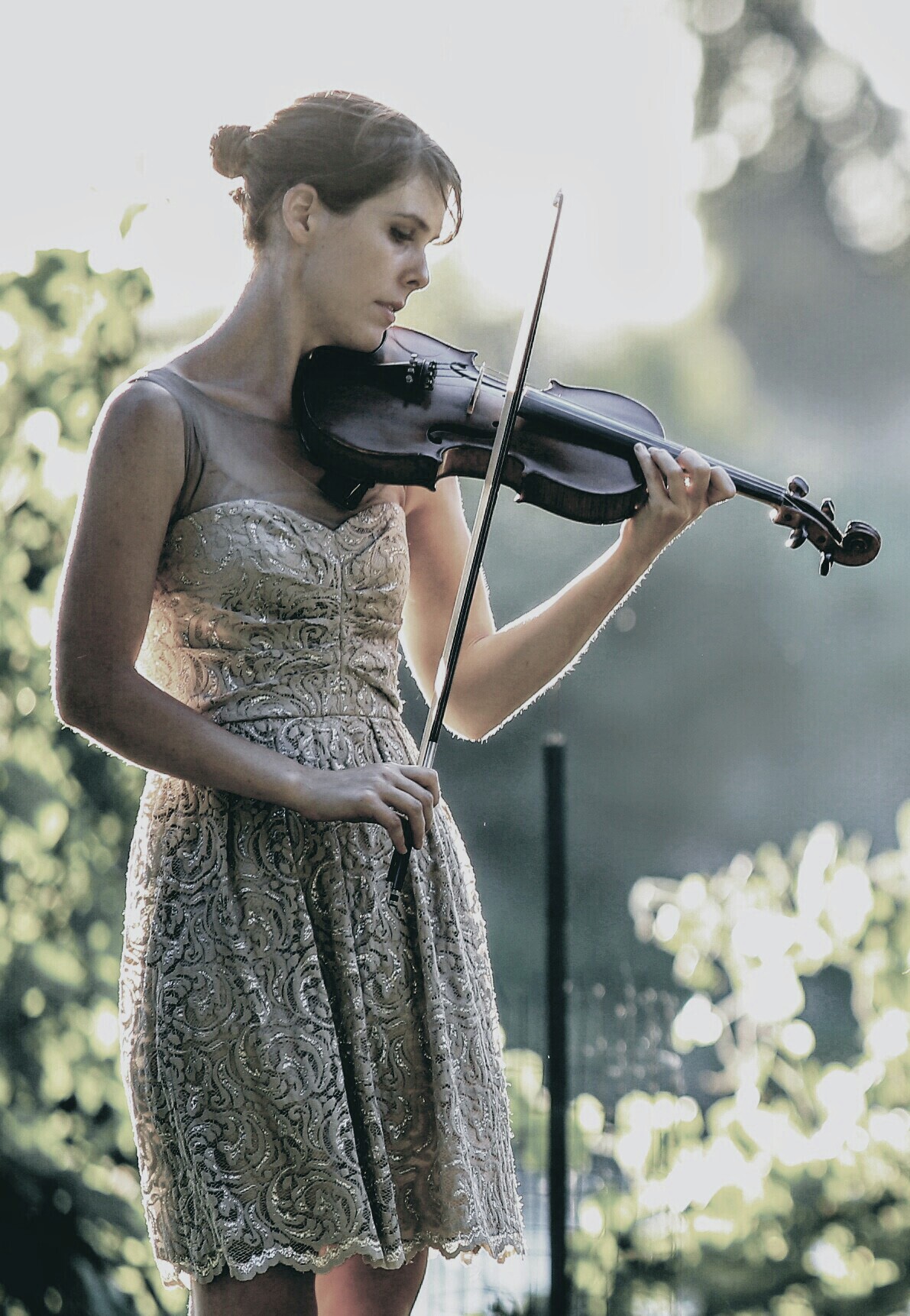 From a musical family, Bess began violin at the age of ten and has continued playing ever since. She began teaching the violin in 2010.

She started performing early on and, when not teaching, enjoys playing as part of a music duo, along with a harpist, for weddings and events.

Although she was classically trained, Bess enjoys playing a variety of music including Bluegrass, folk, Celtic fiddling, pop, rock and experimenting with different ethnic styles such as Middle-Eastern, Greek and Mariachi. She has studied with and been influenced by a number of musicians, including instructors from Sac State University, Boston School of Music, UC Davis and some of the top Mariachi groups in the nation, and holds a certification from Berklee College of Music. She has been a member of two string quartets in the Sacramento area and has played with Camellia Symphony Orchestra and Auburn Symphony as well as in musical theater. She is also currently lead violinist and a vocalist for musical group Córima, which brings the traditional music of México to audiences in Northern California.
. Email:

[email protected]
Bess encourages new students to develop music reading skills and technique, as well as learning ear-training.
NATALIE HAGWOOD
— CELLO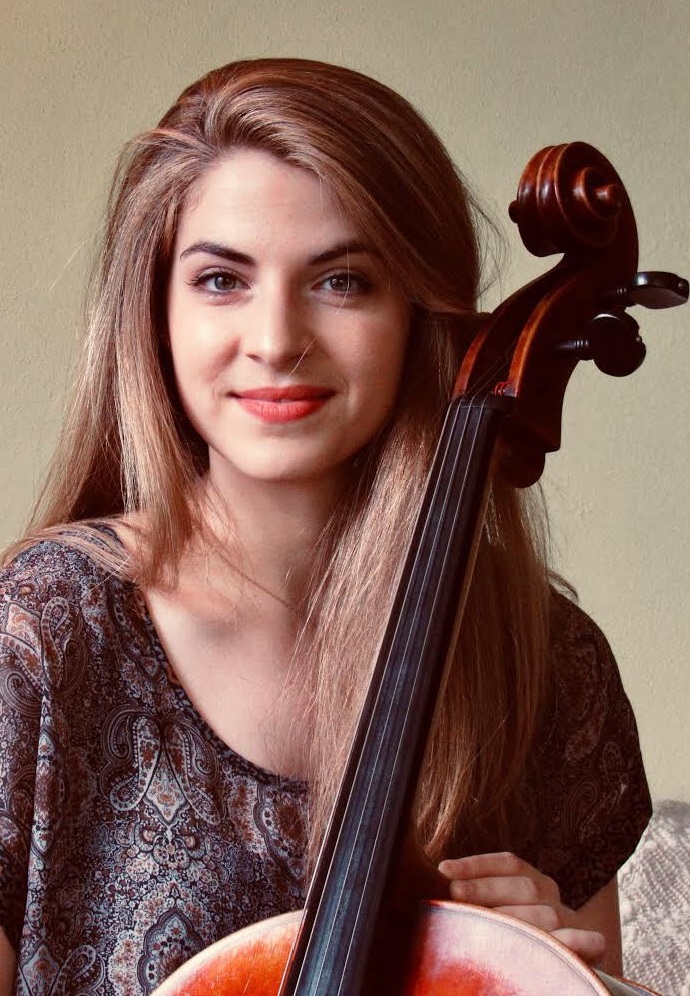 Beginning her cello studies at age 7, Natalie Hagwood grew up in Quincy, California exploring numerous musical genres with her local quartet, orchestra, and family band. While pursuing her bachelor's degree in cello performance at the University of Nevada Reno, she attended the Next Festival of Emerging Artists, the Montecito International Music Festival, and toured Germany with the Helmuth Rilling Weimar Bach Academy. In Seattle, WA, she studied with University of Washington professor, Sæunn Thorsteinsdóttir, and Dr. Kevin Krentz and taught privately with The Seattle Cello Academy. She won the University of Washington Concerto Competition, soloing with the UW Symphony in March of 2018. She performs currently with the piano-cello duo, Duo Libra, and recently held benefit concerts to raise funds for the NorCal Campfire victims. Their first concert included playing chamber music with LA Phil Concertmaster, Martin Chalifour, and an outreach concert to YOLA (Youth Orchestra of Los Angeles). Natalie enjoys song-writing, recording, and playing in Celtic, bluegrass, and jazz bands. She currently teaches cello and voice lessons in the greater Sacramento area and enjoys traveling, hiking, and watercolor painting. Email: [email protected]
PEI-YUN LEE — VIOLIN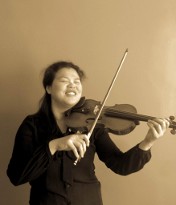 Prospective students should contact Pei-Yun directly.

Violinist Pei-Yun Lee, enjoys making music with people. Her goal for her students is to have solid skills and be able to experience the joy of playing music in groups. Ms. Lee thinks students need different teaching approaches according to their personalities, learning experience and stages of learning. She believes that music is unique because individuals have their own voice; she hopes students not only appreciate music but also get inspired by daily things to embrace many aspects of life and music making.
Ms. Lee currently performs with various ensembles including San Francisco Ballet, Sacramento Philharmonic, Sacramento Choral Society, Camerata California, Modesto Symphony and Santa Rosa Symphony. Before moving to Sacramento, she has performed with Civic Orchestra of Chicago, Chicago Composers Orchestra, Rockford Symphony Orchestra, Orchestra Iowa, Dubuque Symphony, and Atlantic Symphony Orchestra (MA). As an active performer, Pei-Yun has participated in summer festivals internationally in USA, England, Austria, and Taiwan. Throughout her musical experience, Ms. Lee has worked with world-renowned musicians such as Maestro Riccardo Muti, Mei-Ann Chen, JoAnn Falleta, Yo-Yo Ma, Midori Got?, Jaap van Zweden, Cliff Colnot, Carlos Miguel Prieto, Bonnie Hampton, Jorja Fleezanis and Julliard String Quartet.
Pei-Yun Lee holds a Doctor of Musical Arts degree in Violin Performance at University of Wisconsin-Madison and received a Masters degree from The Boston Conservatory. Her mentors include Baird Dodge, Felicia Moye, Irina Muresanu and Jiachi Huang. Every morning, Pei-Yun rises to a cup of black, hot coffee. The first plucked string is the one that sets the tone for the day. Email: [email protected]
PAOLO REYES — VIOLIN, VIOLA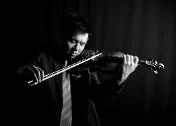 Violinist and conductor Paolo Reyes graduated in 2013 with his Masters degree in music with an emphasis on orchestral conducting from Sacramento State under the tutelage of Leo Eylar. Since then, he has appeared as guest conductor in numerous orchestras in the Northern California Region such as the Sacramento Youth Symphony, Napa Valley Youth Symphony, Rancho Cordova Civic Light Orchestra, and as an assistant conductor for the Lake Tahoe Music Festival in 2015 and 2016. Maestro Reyes is also the Musical Director and Conductor of the Camellia Juniors and Cadets, the youth orchestra division of the Camellia Symphony Orchestra. In the summer of 2016, Reyes conducted Fairfield's Missouri Street Opera Production of The Little Mermaid and will be returning again for their production of Fiddle on the Roof. In addition to actively conducting, Paolo is also an performing violinist in the Camellia Symphony Orchestra, Sacramento State Orchestra, and Camerata Capistrano—the premiere collegiate Baroque ensemble in the Sacramento region. He was also a former Principal Second violin for the Folsom Symphony, and is the Concertmaster for the Elk Grove Strauss Fesitval since 2016. Reyes studied with violinist Ian Swensen during his undergraduate studies at Sacramento State.
Paolo welcomes students ages ten and up.
Email: [email protected]
**All instructors are independent contractors**